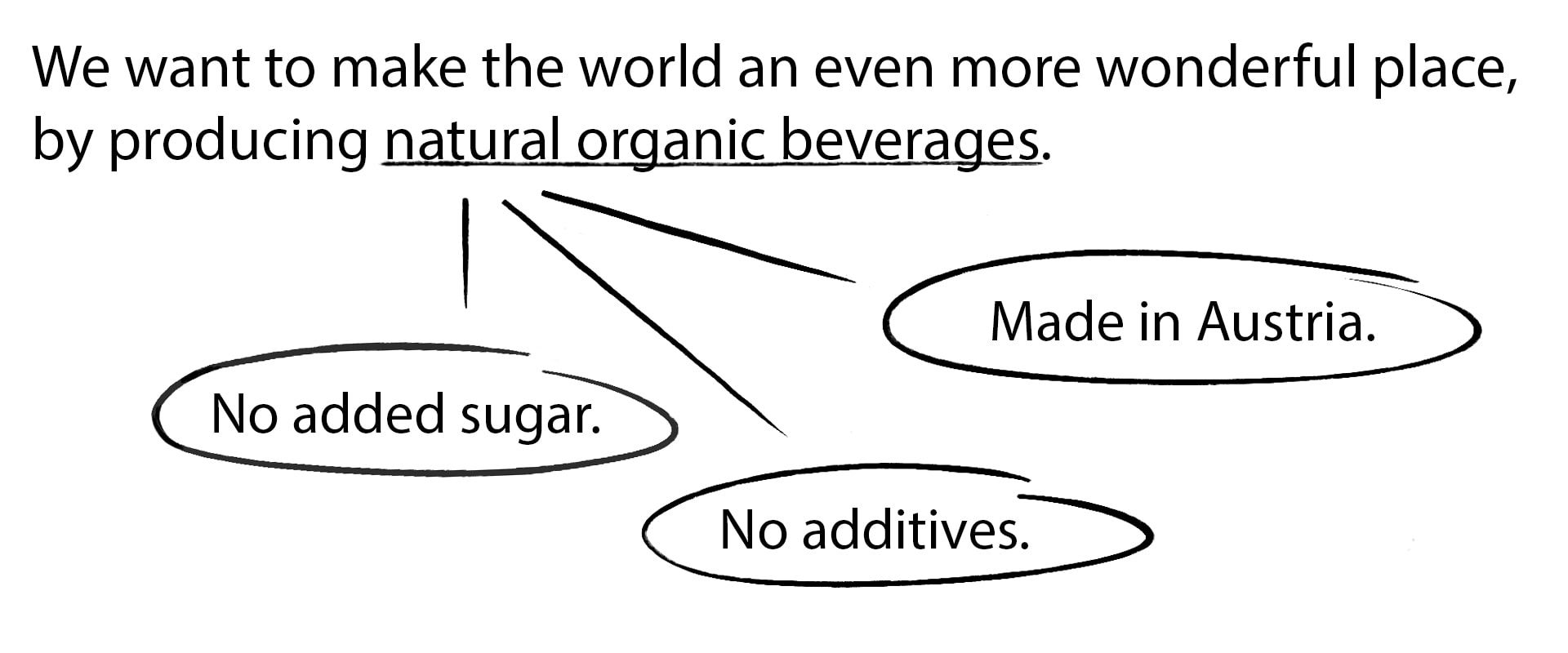 The way we do business is what makes us, us.
We have been working with our organic farmers from South Tyrol, Italy and Spain since day one. Respect and love for the base product have brought us together and business partnerships have become friends.
All ingredients are personally selected and purchased by us. This way we ensure that everything is as we want it: as fresh as it gets, organic and never from a concentrate. No flavors, no syrup, only natural taste.
We value sustainability and want to throw away as little as possible. Therefore, all fruits are pressed with the peel - here hide quite a lot of vitamins! The remains (pomace) are then dried and recycled.
In the end, organic fruits, organic herbs and organic flowers meet Austrian mountain spring water. Sometimes still, sometimes sparkling. Always without added sugar and additives. Our drinks are simply Wonderful!